March 12, 2019
12:00 - 18:00
Free admission
As part of the special program of BATIMAT RUSSIA exhibition, the DETAILS Design School conducts an express course on interior design –
'FROM IDEA TO IMPLEMENTATION'
Famous designers and interior decorators, presenting their projects in leading professional magazines, in TV projects and in the Internet, will share their experience with you. They work in different styles of private and public interior design. Practical tips and advice from experts in the field of interior design, no doubt, will be useful to all participants of the express course.
What's new in interior fashion, which materials are in demand and empirically tested, how to choose color and lighting, how to transform your house without extra expenses – these topics will be discussed at upcoming meetings.
Speakers of the special program: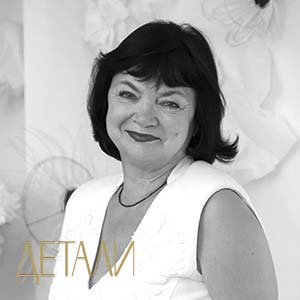 What the DETAILS School is up to, comments on the projects of recent graduates, exclusive programs, the educational phenomenon of the School
Tatyana Rogova
Director of the DETAILS School, Corresponding Member of the Russian Academy of Natural Sciences
Comparative analysis of interiors of architects – and interiors of interior designers, similarities and differences, development trends
Tatyana Smirnova
sssociate Professor at Moscow Institute of Architecture, the DETAILS School curator, architect, interior designer
Uniquely designed object in today's interior as a key dominant of the project, new names and trends in object design in Russia and Europe
Veronika Andrikhova
Art History PhD, the DETAILS School curator, interior designer
How to organize life in the open air. Interior of the house and exterior of the garden – unity in harmony, how this harmony is achieved
Tatyana Lebedeva
writer, landscape designer, leading teacher of the DETAILS School
The colours of the modern interior
Irina Tatarnikova
interior designer, teacher of the school "Details".
Join the course, it will be interesting!