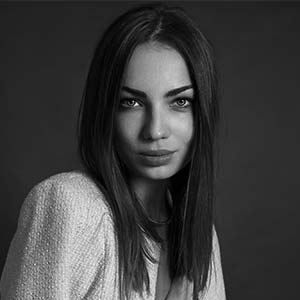 March 15, 2019 года
11:00 - 12:00
Free admission
With age, there are fewer things that can surprise us. It seems that everything has already been invented, and it is impossible to create something absolutely new in design. We see similar interiors, offices, restaurants. And trends that repeat from year to year in a slightly modified form.
On March 15, 11:00 – 12:00, at the BATIMAT RUSSIA 2019 exhibition, the interior designer Alena Sanaeva will share the results of her research related to WOW effects. Alena studied the biographies of people who created extraordinary things in the field of design, fashion, art, and revealed character traits that allowed these people to become geniuses in their fields.
The designer will tell what affects the subconscious of people and causes certain emotions in them, which techniques can be used to create unforgettable items that cause the effect of WOW.
Alena Sanaeva – interior designer from the fashion world, head of the SanaevaHome studio. Participant of Idealny Remont TV project on Channel One, member of the Union of Designers and Architects (www.sanaevahome.ru, www.instagram.com/alena_sanaeva_designer/). At BATIMAT RUSSIA 2019, she will present the Triumph of Life stand, made using the principles of creating WOW effects, revealed by Alena. She will present a collection of wallpapers created together with the Wematec brand.
Do you want to learn how to create WOW effects in the interior? Welcome to the lecture of Alena Sanaeva on March 15, from 11:00 to 12:00, BATIMAT RUSSIA 2019. Admission is free!